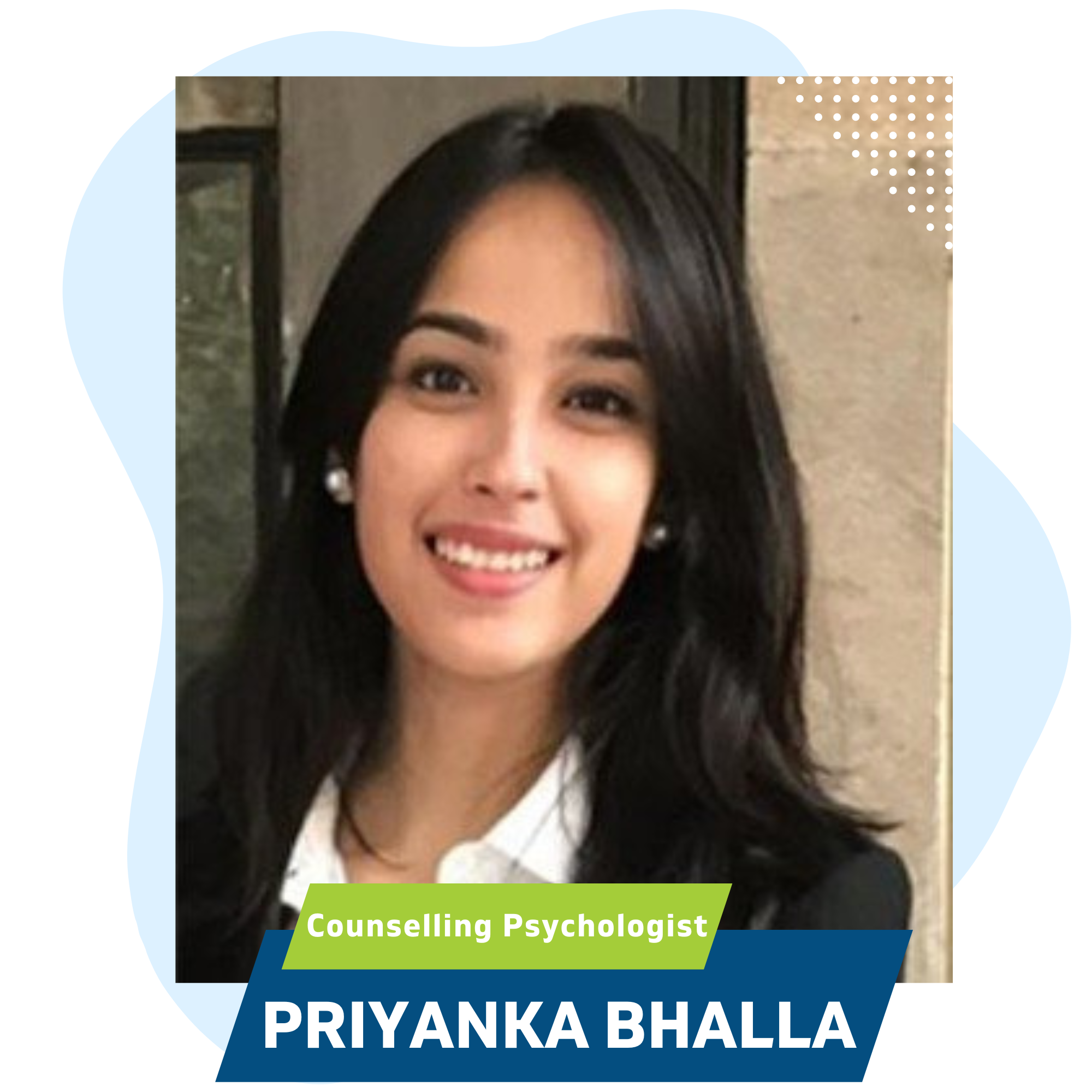 She is a Counseling psychologist who has done her Masters in Clinical Psychology and has experience in dealing with issues like depression, Obsessive-compulsive disorder (OCD), etc. Priyanka has been trained and associated with Dr. Vohra's clinical team.
As a trained and experienced Counselling Psychologist, Ms. Priyanka possesses the self-confidence to explore and analyze new ideas with patience and efficiency. She empathizes with people with natural ease and considers it as her strength and wishes to use this strength to serve a greater purpose. She works towards promoting and creating awareness about mental well-being and health.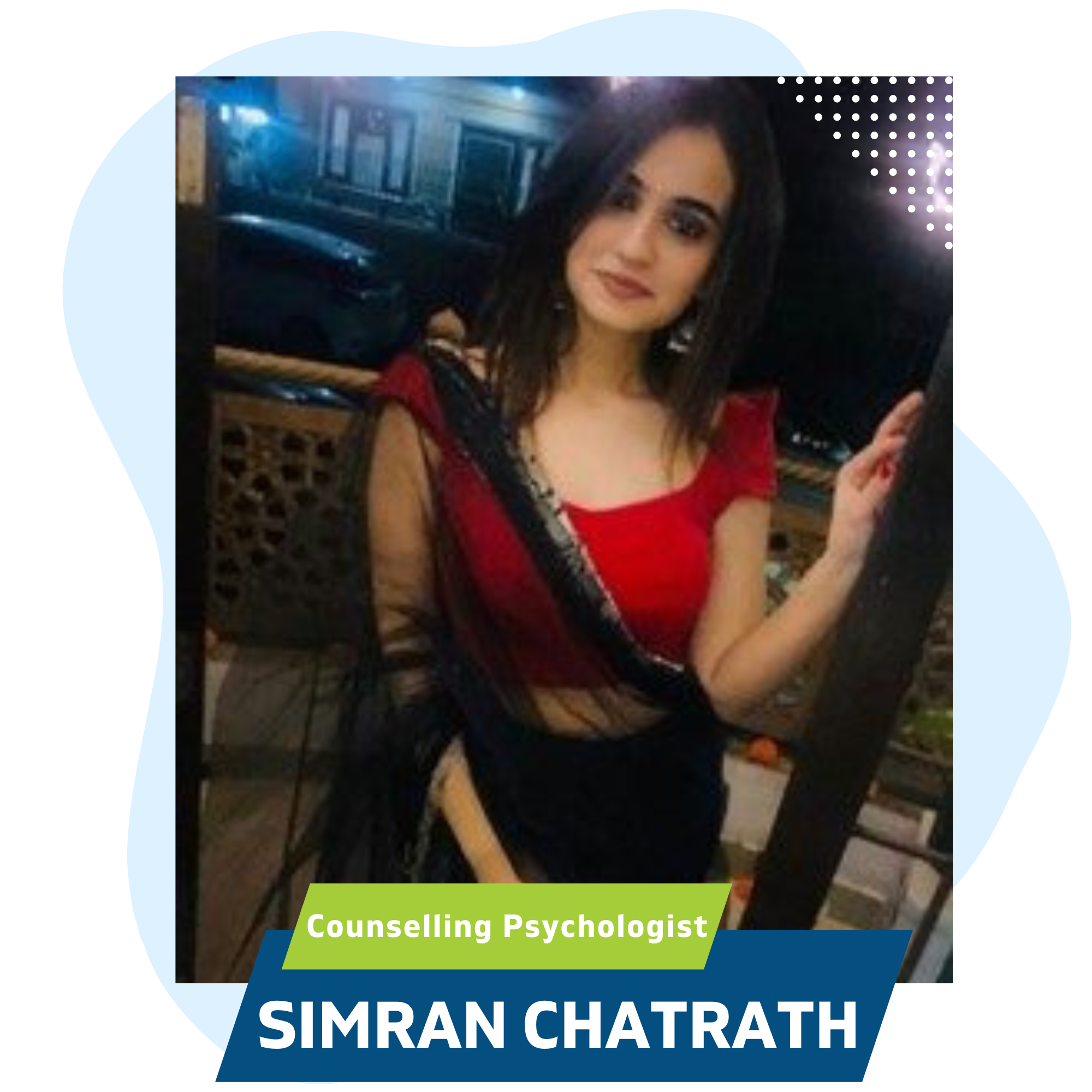 She has done her Masters in Clinical Psychology, Simran has been trained and associated with Dr. Vohra's clinical team. She has experience in working with clients facing anxiety, OCD, relationship and family issues etc.
She is friendly and approachable. She is great at empathizing with her clients. She focuses on building a strong Rapport and creating a positive impact on every client as every client is her utmost priority. She works on the overall wellbeing by focusing on every aspect that have caused or may cause any issues to the client. She believes that Therapy can help managing day to day problems, reduce anxiety build better coping mechanisms. Also to work towards your own objectives, Perceive triggers and figure out how to appropriately adapt to them. She believes that each session should be custom-made to the client based on their requirements.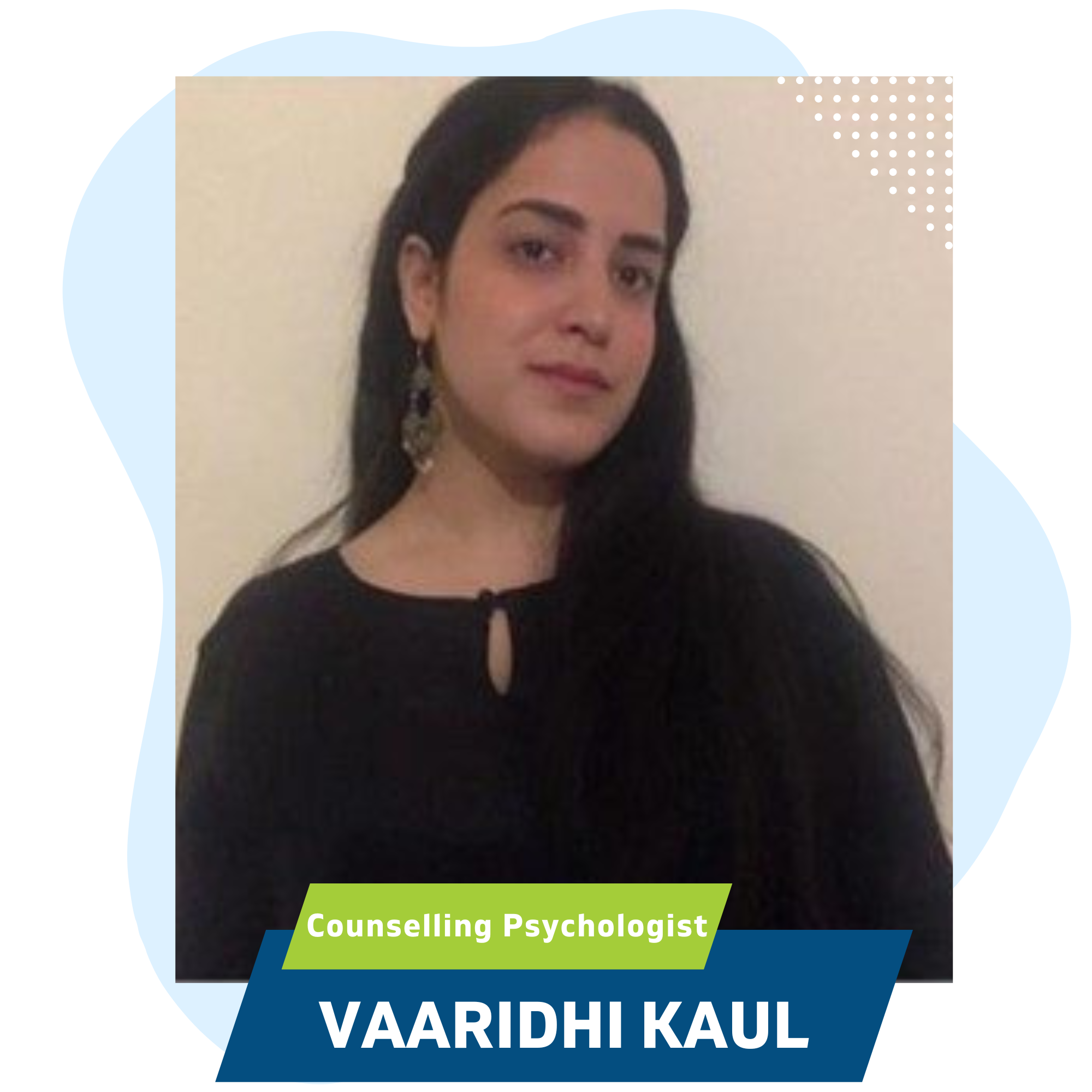 Vaaridhi is na certified counselling psychologist in India who is efficient as well as empathetic. A compassionate listener who is dedicated to empowering individuals struggling with mental health issues. She has worked with clients with a wide spectrum of concerns including depression, relationship issues, career challenges, self-esteem and stress/ anxiety.
Her client-centred approach mainly comprises cognitive-behavioural, humanistic and psychodynamic counselling. She has a non-judgmental, sensitive and supportive style. She work closely with her clients to address each and every challenge they are facing and the underlying emotions and feelings. Her counselling style is warm and interactive. She believes in approaching each client with respect, compassion, and empathy. The methodology that she uses is diverse. She works one-on-one with clients. Her aim is to empower individuals to be able to deal with any sort of challenges.
A level of tenacity and courage is required to seek a more fulfilling and happier life and to initiate the steps towards change and progress. If you are ready to take that step, She is here to support, assist and empower you.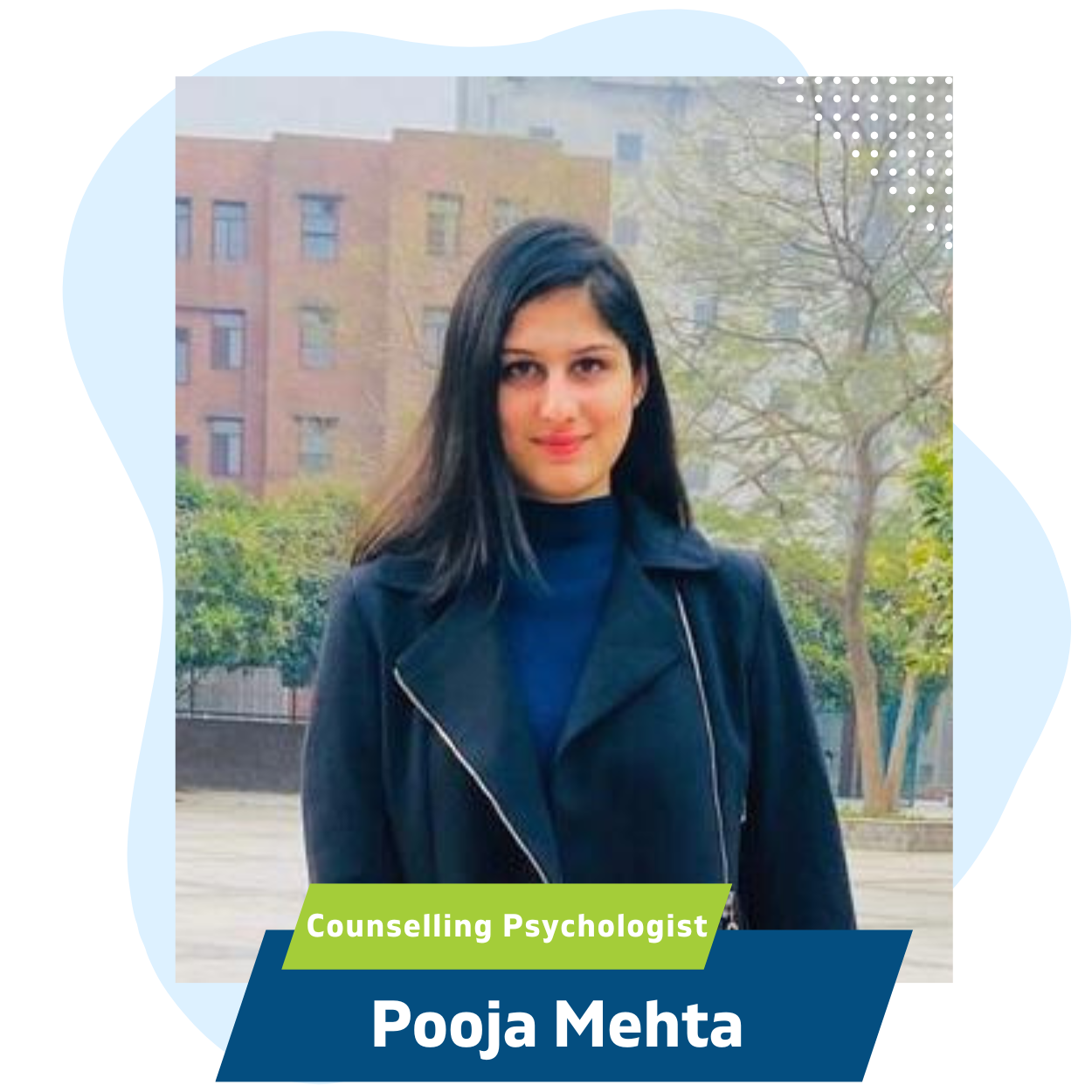 Pooja is an emphatic and non judgemental counseling psychologist who has done her  MPhil and Masters in Counseling psychology and has experience in handling cases of relationship issues ( breakup/ marriage conflicts), anxiety, depression,self esteem issues, anger management and addiction.

She provides a safe and confidential environment and exhibits unconditional acceptance in her sessions, which aligns with her own life philosophy. She believes in holistic development of an individual and believes that psychological issues cannot be attributed to a single cause and hence an integrative client centered approach should be used. She believes that we are all works in progress that are constantly evolving and growing. She understands how difficult it can be to open up about oneself, and aims to make it easier for everyone she works with.

AREA OF SPECIALISATION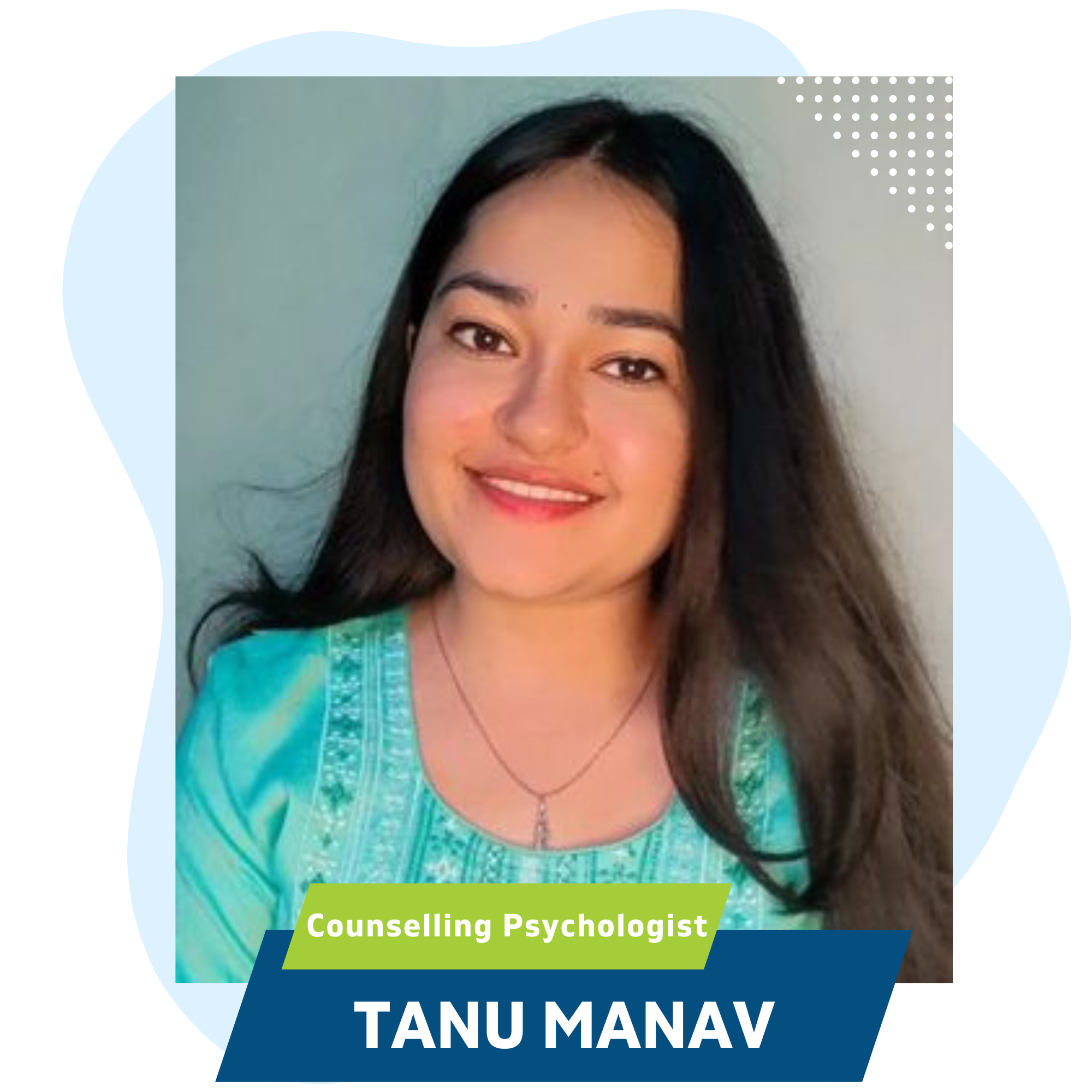 Ms Tanu Manav has done her Masters in Clinical and Counseling Psychology. She has experience in handling cases of Anxiety, Depression, Obsessive Compulsive Disorder (OCD), Stress, Relationship Issues, Self – Esteem Issues etc.
As a Mental Health Professional, she provides warm and safe space to her clients/patients where confidentiality is her first priority. She helps her clients develop the skills to cope with their Mental Health Challenges and also encourages them to adopt new attitudes and feelings towards life situations.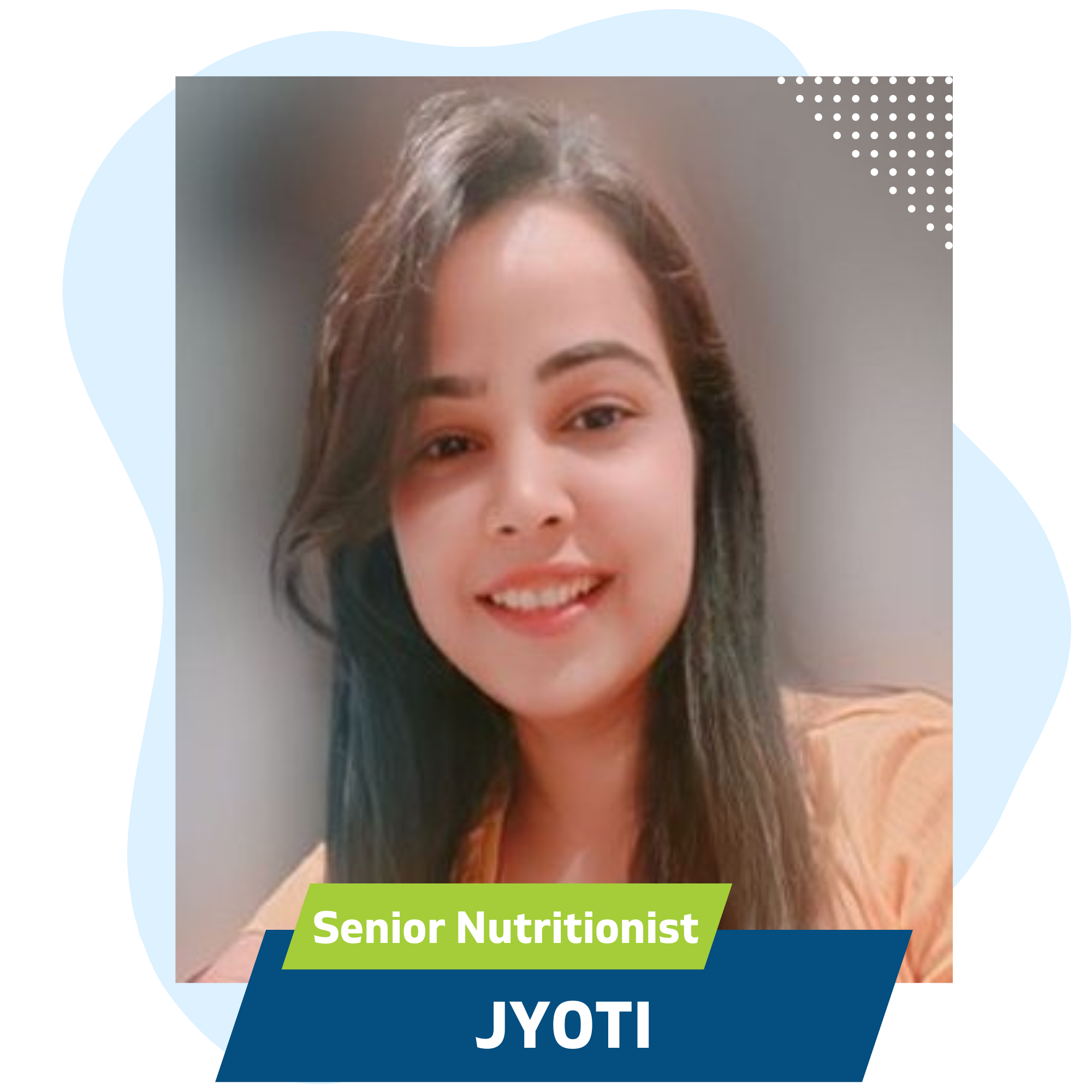 Dr. Jyoti is an experienced, highly motivated and effective health and wellness professional/Dietitian/Nutritionist/Keto Coach/Health Coach with masters in dietetics and food service management and certificate in nutrition and child care.
She is quite good in weight management as well as therapeutic diets. She holds a rich experience of conducting detailed nutrition consultations, creating personalized meal plans and providing proper care and support of high risk patients and clients as a clinical dietitian and nutritionist.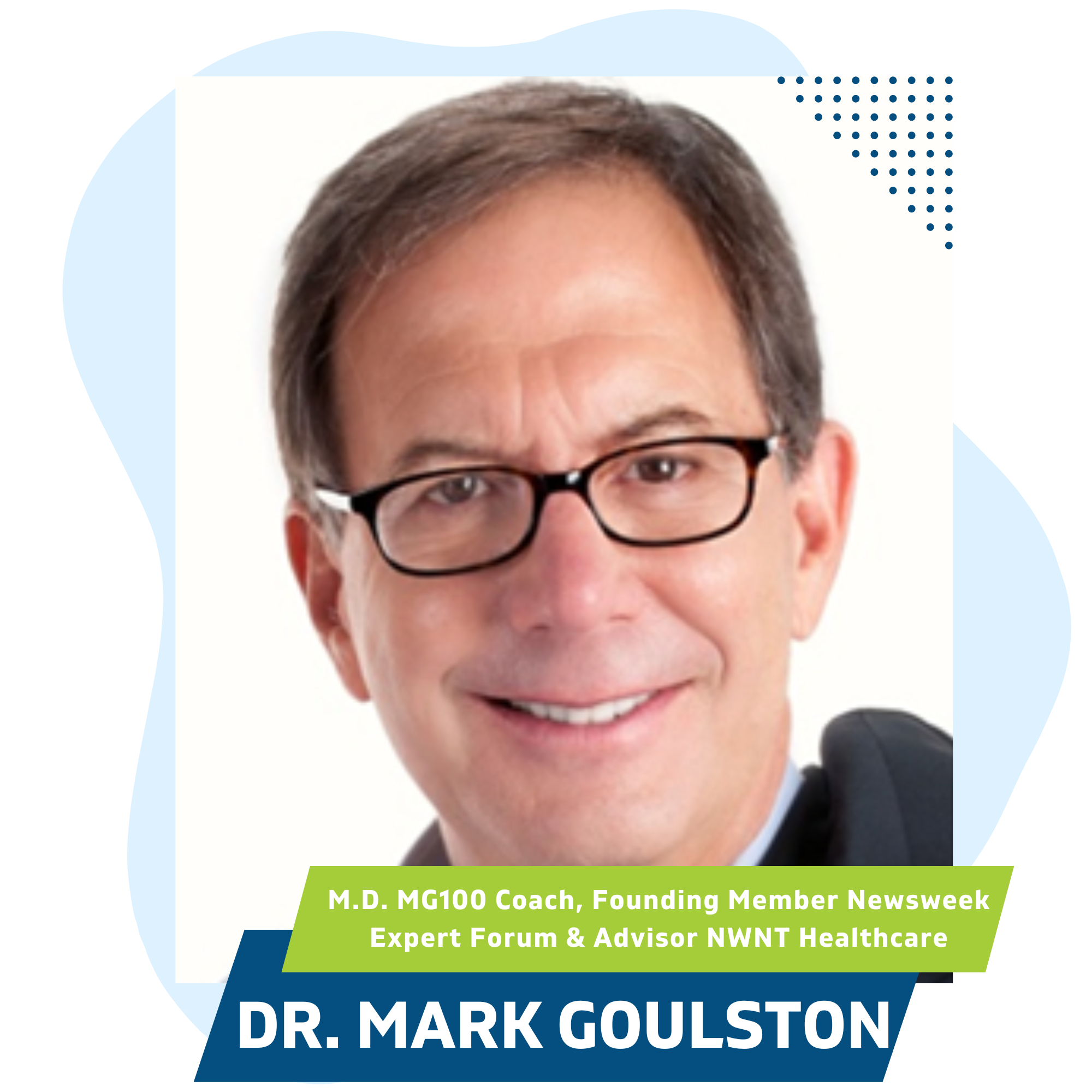 Business psychiatrist, writer and mentor, coach and advisor to founders, entrepreneurs and CEO's with a focus on helping them maximize their impact and presence.
Co-founder of Heartfelt Leadership, a company that identifies, celebrates and develops leaders who "dare to care."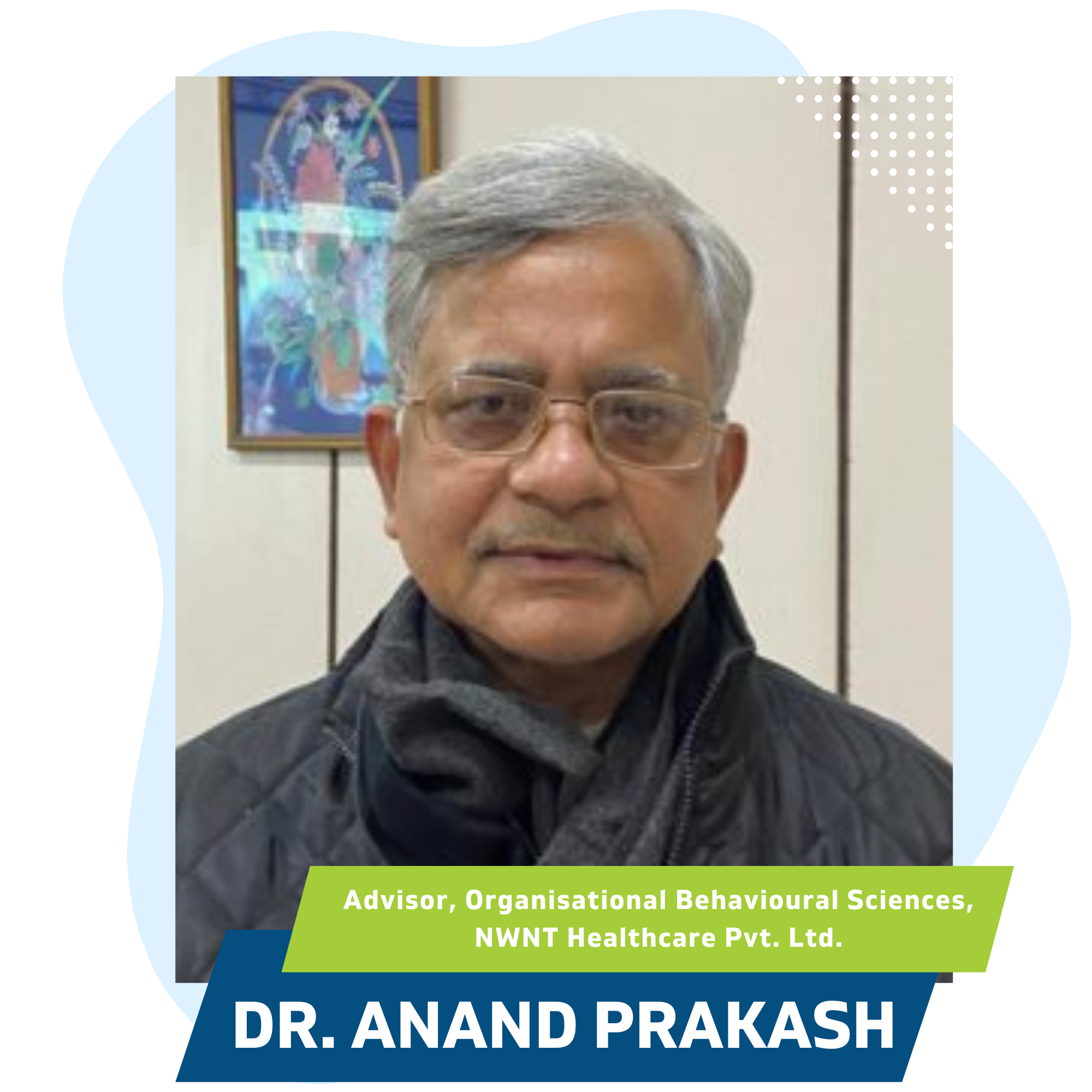 Dr Anand Prakash, currently, Professor, Department of Psychology, University of Delhi, Delhi. A teaching and research career spanning across more than four decades. He Has served in various Universities like, DDU Gorakhpur University, University of Allahabad, Banaras Hindu University, University of Delhi, South Campus and at Present serving University of Delhi, North Campus. Besides holding various administrative positions in University of Delhi and membership and Chairmanship to several institutions of University of Delhi. His primary specialization in Applied Social Psychology, Organizational Behavior , Assessment of Human Behaviour and Human Resource management and Qualitative Research Methodology.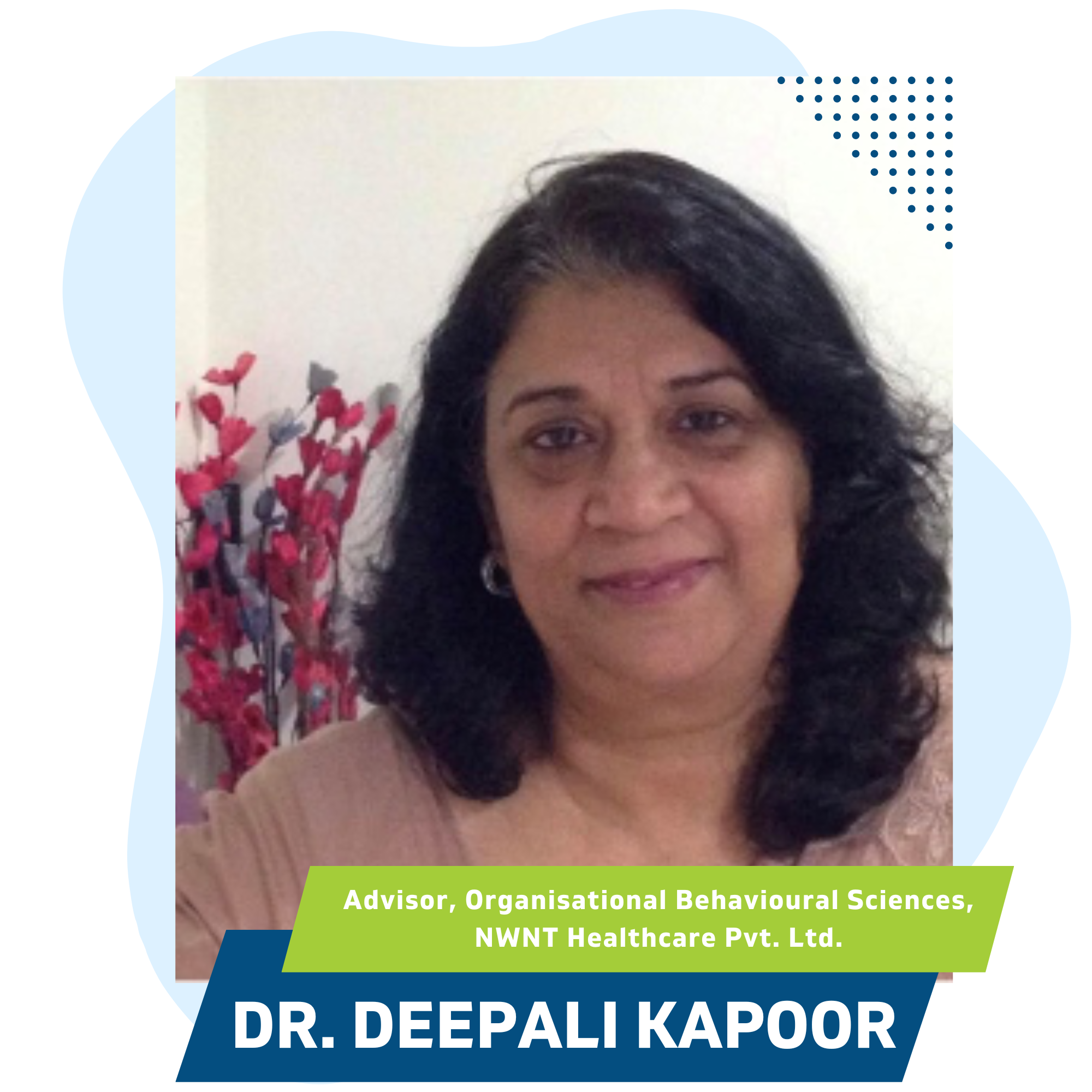 Deepali Kapoor is a Counseling Psychologist with more than 35 years of experience in the field of Psychological Counseling.
Her previous experience includes corporate Counseling for TCS Mumbai and Delhi (12 years) , CMC (5yrs) and Hewitt (2 yrs)